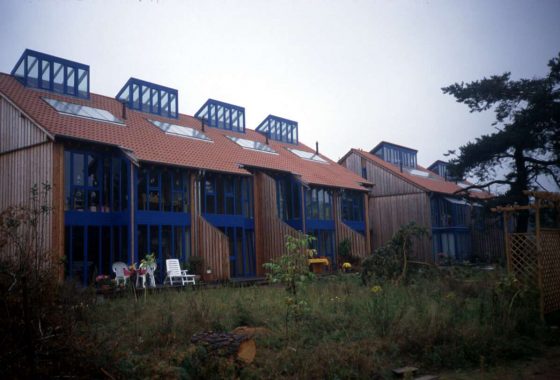 5:18 min, First broadcast: 11/19/2020, Available until 11/20/2021.
Wir im Saarland - The Magazine ∙ SR Television
"A quarter of a century ago, Bernd Janes looked for like-minded comrades-in-arms and founded an ecologically oriented housing estate on the outskirts of Kohlhof. At first, the new neighbors were eyed critically by the surrounding community. No wonder, because the houses were built in wood, four families shared one house and the gardens were not separated from each other by fences, but merged seamlessly into each other."
Link to post:
www.ardmediathek.de/...pioniere-die-erste-oekosiedlung-im-saarland-19-11-2020/...
Project Info: https://sdg21.eu/db/holzbausiedlung-kleiner-hirschberg