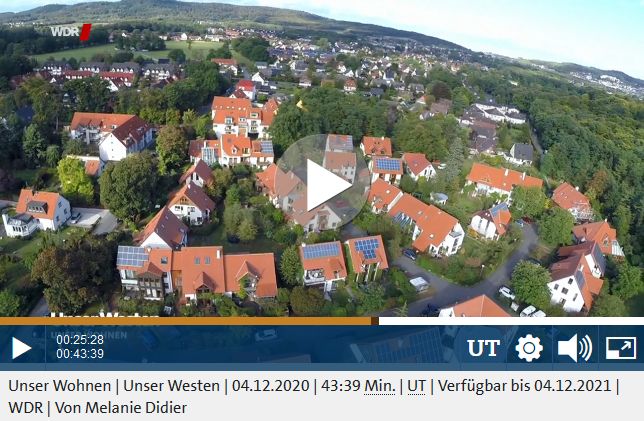 Our home. Our West. Broadcast from 7.2.2020
43:39 Min Available until 07.02.2021
WDR. By Melanie Didier
From minute 25 to 29:50 the ecological settlement Waldquelle in Bielefeld is shown. Ute Möller, one of the founders, leads a tour through the ecological settlement and reports on the experiences and developments in the now almost 25-year-old settlement with lots of wood, greenery and solar cells on the roof.
Link to the documentary: www1.wdr.de/...unser-wohnen-100.html
Info and photo gallery about the Waldquelle eco-settlement
https://sdg21.eu/db/bielefeld-waldquelle