This directory presents 114 examples of settlements, quarters and buildings in timber construction in Germany. The website can also be accessed via the following domains: www.holzbausiedlungen.eu, www.holzbau.siedlungen.eu, www.holzbau.quartiere.net, www.holzbausiedlungen.de and www.große.holzbausiedlungen.de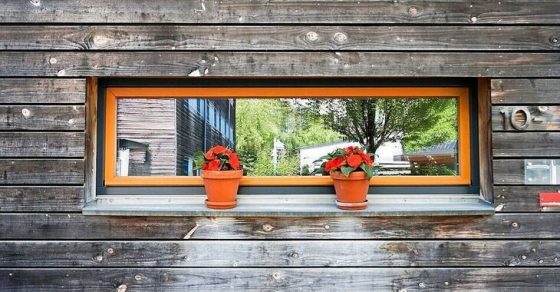 Many sustainable housing developments rely on wood as a building material. The natural building material is also gaining acceptance in urban quarters. No other building material has such a long life cycle as wood. Plus energy balance to show for it. Wooden houses are buildings which, in addition to the façade, also realise the load-bearing structure and large parts of the ceiling structures in timber construction. These can consist of solid or dissolved load-bearing structures, but their load-bearing elements are made of wood. Timber is also used in houses built predominantly of mineral building materials; however, this is usually only for the roof truss or parts of the interior fittings. Most settlements and quarters do not consist entirely of wooden buildings. And even timber houses with a load-bearing structure in wood consist of many other materials, which is why, strictly speaking, they are always mixed construction methods.
In the default view, projects are listed chronologically in descending order by year of completion. The most recent projects are therefore listed at the top.
Units in timber construction: 5000 out of a total of 5000 WE, completion: 2030

13405 Berlin-Tegel: A climate-neutral urban quarter in timber construction with more than 5,000 apartments is to be built. This will make it the largest timber construction quarter in the world. In addition to the apartments, several schools, daycare centers, sports facilities, shopping opportunities and lots of greenery are also planned for the development area with 48 ha is planned. Strong greening ensures climate-adapted and water-sensitive urban development and also has an impact beyond the neighbourhood. Start of building construction: 2022 Planned completion: 2030



Show more >>

– – – – – – – – – – – – – – – – – –

Units in timber construction: 665 of a total of 665 units, completion: 2025

14055 Berlin-Charlottenburg: 665 units as a new housing estate with two-, three- and four-room apartments. Furthermore, single-family homes, shops, medical practices and a daycare center. Mixture of rental and owner-occupied apartments.

On 3/14/2018, after 5 years of negotiations, the contract was signed. The company expects construction to start at the end of 2019, and the last construction phase could be completed in 2025.

Low-energy house standard, CHP, photovoltaic system, sustainable mobility concept with bicycle parking in front of the front doors and e-bikes, electric cars in the car-sharing fleet. Quarter with Cradle to Cradle certification and healthy building materials, green roof.



Show more >>

– – – – – – – – – – – – – – – – – –

Units in timber construction: 566 of a total of 566 residential units, completion: 2020

81927 Munich: Germany's largest contiguous timber housing estate with 566 apartments in timber or timber hybrid construction has been built in the Oberföhring district. Different building types up to 7-storey houses were built in timber construction. The approx. 30-hectare site of the former Prinz Eugen barracks is located in district 13 - Bogenhausen. The apartments were realized by building communities, cooperatives, municipal and independent developers, allowing a wide range of offers for a wide variety of housing needs: for rent and ownership, in different building types, for all household sizes and income groups and alternative forms of housing. Completion: 2020



Show more >>

– – – – – – – – – – – – – – – – – –

Units in timber construction: 526 of a total of 1651 units, completion: 2000

76149 Karlsruhe: Conversion of the former U.S. housing estate. 526 units of the total of 1,651 units of this existing housing estate were built as storeys in timber frame construction in the low-energy standard. The additional storeys in timber construction alone are the largest coherent timber housing estate in Europe in the last 40 years. Completion: 2000



Show more >>

– – – – – – – – – – – – – – – – – –

Units in timber construction: 500 of a total of 500 residential units, completion: 2025


28329 Bremen-Osterholz: At least 500 apartments are planned, which will offer a new home to around 1,000 Bremen residents of all ages and from different social classes and cultures. In close cooperation with the Free Hanseatic City of Bremen, the Bremer Heimstiftung, as the owner of the site, is therefore not only working on new living space. Social institutions, clubs and cultural institutions will also enrich the "Ellener Hof Foundation Village" in the future. In addition, the partners are focusing on attractive green spaces. The respectful treatment of the valuable stock of trees, bushes and vegetation on the property is the basis and an integral part of all planning. Construction began on 7.9.2018. Planned completion: 2025(?)



Show more >>

– – – – – – – – – – – – – – – – – –

Units in timber construction: 380 of a total of 992 units, completion: 2023

Frankfurt a.M. Ginnheim: The 342 existing apartments in the 19 three-storey row buildings will be renovated to improve energy efficiency (insulation and new windows) and two storeys will be added. A total of around 680 new, mainly smaller apartments are being created. 300 apartments are being built in 15 new buildings in so-called gate and bridge houses. Architecture: Stefan Forster (Frankfurt). Construction began in 2017. Completion of the storeys: End of 2019. Completion of the new buildings (post-densification): 2023.



Show more >>

– – – – – – – – – – – – – – – – – –

Units in timber construction: 371 of a total of 371 units, completion: 2017

21109 Hamburg-Wilhelmsburg: 2017 the largest wooden house in Hamburg. The six storeys consist of 371 wooden modules measuring just under 20 square metres, which are stacked on top of each other in pre-assembled form. The individual modules weigh more than nine tons and are virtually ready-made student apartments, including bathroom, kitchenette and bed. Only the foundation and the staircases are made of concrete. A furnished apartment costs around 500 euros warm rent per month. Completion: 2017



Show more >>

– – – – – – – – – – – – – – – – – –

Units in timber construction: 370 of a total of 900 residential units, completion: 2024

80335 Munich: on the site of the former Luitpold barracks and adjacent areas, a total of around 900 apartments and spaces for 770 workplaces are to be built in a new mixed-use urban quarter. According to a decision on 20.5.2020 in the planning committee of the city of Münchner, 370 residential units are to be built in the "creative field", a part of the creative quarter, in timber construction. The urban quarter between Dachauer-, Loth-, Schwere-Reiter-, Heß- and Infanteriestraße will combine living and working with art, culture and knowledge. Twelve building quarters and a mixed-use area are to be created. Tenders for building cooperatives and developers are to start soon on the "Kreativfeld" (as of 4 June 2020). Completion (1.BA Kreativfeld): ~2024



Show more >>

– – – – – – – – – – – – – – – – – –

Units in timber construction: 350 of a total of 550 units, completion: 2022

34246 Vellmar North: The urban design, with around 550 residential units on a 16-hectare site, envisages a mix of detached single houses and houses in a more compact design using semi-detached and terraced houses and multi-storey housing. In terms of size, it will be one of the largest plus-energy housing estates in Germany. The plus-energy concept takes into account heat, electricity and mobility. Start of construction: from April 2020. Completion: ~2024



Show more >>

– – – – – – – – – – – – – – – – – –

Units in timber construction: 323 of a total of 323 residential units, completion: 2003

The architects have created new, liveable living space from a building that was ready for demolition. Through the extension, the 629 individual residential units were adapted to a contemporary standard, in which the rooms were enlarged from 12 m² to 20 m² and equipped with their own bathroom and kitchen. In the course of the modernization, the old facade was removed. The new highly thermally insulated façade in timber construction was moved two metres outwards on its own foundations. Completion: 2003



Show more >>

– – – – – – – – – – – – – – – – – –

Units in timber construction: 258 of a total of 258 units, completion: 2019

Bochum: 258 new residential spaces in passive house standard in timber hybrid construction. The buildings were constructed to the passive house standard and certified according to the criteria of the DGNB German Sustainable Building Council. The CO2-neutral building material wood also ensures a significantly improved ecological balance. Planning: ACMS Architektur GmbH, Wuppertal. Completion: 2019



Show more >>

– – – – – – – – – – – – – – – – – –

units in wooden construction: 250 of a total of 250 WE, completion: 1940

02906 Niesky: In the small Saxon town of Niesky, 20 minutes by train from Görlitz, the then largest European timber construction company "Christoph & Unmack AG" (C&U) built four factory and model settlements in timber construction with a total of 317 apartments in 114 houses. Of these, approx. 100 model houses with more than 250 apartments are still well preserved as housing estates today, most of which are in their original condition and most of which are listed buildings. They were built between 1918 and 1940.



Show more >>

– – – – – – – – – – – – – – – – – –

Units in timber construction: 250 of a total of 250 residential units, completion: 2006

AT - 1210 Vienna-Florisdorf: Europe's largest timber housing estate by 2020 was built along the Mühlweg. Three architectural firms built a total of 250 residential units on three plots of land in a four-storey timber construction. The project emerged from a developer competition on the subject of timber and mixed timber construction in subsidised housing. The construction costs of "Construction Phase C" were 1,060 € gross/m² GFA. Completion: 2006



Show more >>

– – – – – – – – – – – – – – – – – –

Units in timber construction: 155 of a total of 155 residential units, completion: 2013

CH - Winterthur: The multi-generation house Giesserei is located in Oberwinterthur, in the city centre Neuhegi directly at the Eulachpark. It has 155 apartments with 1½ to 9 rooms, 11 joker rooms (including 3 guest rooms) and 14 commercial businesses, including a restaurant, a branch of the Winterthur City Library, two art galleries and a music centre. The 8 communal rooms include a large hall for internal and public events, 2 common rooms, 2 wash bars, a music practice room and 3 workshops. The buildings are constructed in ecological timber construction and meet the Minergie-P-Eco standard. With only 0.2 parking spaces per apartment and 480 bicycle stands, the Giesserei is considered a car-free development. Site area: 11 000 m². Completion: 2013



Show more >>

– – – – – – – – – – – – – – – – – –

Units in timber construction: 134 of a total of 134 residential units, completion: 2009

SE - Växjö: four buildings with 8 floors, 134 apartments with 37 - 114 m2, total living space: 10,700 m2, construction time for one floor: 10 days (334 sqm living space per floor), architecture: Arkitektbolaget Kronoberg, completion: 2009



Show more >>

– – – – – – – – – – – – – – – – – –

Units in timber construction: 132 of a total of 132 residential units, completion: 1994

85057 Ingolstadt: 132 WE + 2 community houses as prefabricated 3-storey timber frame construction. 795 €/m2 (<=> 1,590.70 DM/sqm WF; 159,714.29 DM/WE). Developed within the framework of the "Siedlungsmodelle Bayern". It is the first "real" timber housing estate with over 100 residential units, at least in Europe. Architecture: Project consortium Sampo Widmann with Prof. Hermann Schröder. Developer: Gemeinnützige Wohnungsgesellschaft Ingolstadt. Completion: 1994



Show more >>

– – – – – – – – – – – – – – – – – –

Units in timber construction: 130 of a total of 130 residential units, completion: 1998

59077 Hamm: In the immediate vicinity of a central service area in the Pelkum district of Hammer, around 130 residential units have been built in ecological and at the same time cost-effective timber construction. To date (as of 12/2017), it is the largest timber housing estate in Germany. Completion: 1998



Show more >>

– – – – – – – – – – – – – – – – – –

Units in timber construction: 120 of a total of 120 residential units, completion: 2003

59075 Hamm: In the ecological building area "Hoher Weg" in Hamm-Heessen, 120 residential units were built on an area of approx. 3 ha in the 1990s. To date (as of 12/2017), it is the second largest timber housing estate in Germany and in NRW. Together with the timber housing estate "Heinrichstraße" in Hamm, it was the first major housing development in Hamm to be planned from the outset with primarily ecological aspects in mind and thus had a model function for the ecological orientation of future building areas in the Hamm urban area.



Show more >>

– – – – – – – – – – – – – – – – – –

Units in timber construction: 116 of a total of 142 residential units, completion: 2011

85049 Ingolstadt: With 116 units in timber construction out of a total of 142 units, this is one of the larger timber housing estates in Germany. It was realised in three construction phases, with 81 units by bogevischs buero architekten & stadtplaner gmbh, Munich; as well as 35 by Behnisch Architekten, Stgt. and 26 units by Brand Architekten, Ingolstadt (in mineral construction); client: St. Gundekar-Werk Wohnungs- und Städtebaugesellschaft mbH, Schwabach. Completion: 2011




Show more >>

– – – – – – – – – – – – – – – – – –

Units in timber construction: 114 of a total of 314 units, completion: 2021

12487 Berlin: HOWOGE is building 314 apartments, a large daycare facility for children and a neighbourhood garage on a 2.6-hectare site on Straße am Flugplatz. 156 apartments will be rented out as subsidized housing in accordance with the cooperation agreement with the state of Berlin; the remaining units will cost less than 10 euros per square meter on average. After completion, 50 percent of the apartments will be subject to occupancy restrictions, costing 6.50 euros per square meter cold, and will be sold to prospective tenants with a certificate of entitlement to housing. Planned completion (as of 12/2020): Spring 2021



Show more >>

– – – – – – – – – – – – – – – – – –

Units in timber construction: 113 of a total of 113 residential units, completion: 2020

13088 Berlin: In the WIR quarter, a total of around 12,400 sqm of usable space was created with 113 apartments as cooperative rental apartments (BeGeno16) and as condominiums (UTB Projektmanagement GmbH), as well as 9 commercial units and common areas (BeGeno16). Completion: 2020



Show more >>

– – – – – – – – – – – – – – – – – –

Units in timber construction: 100 of a total of 100 residential units, completion: 2017

80637 Munich: 100 residential units plus common rooms in 4-storey timber system construction above a public car park. Architect: Florian Nagler, Client: GEWOFAG. Completion: early 2017



Show more >>

– – – – – – – – – – – – – – – – – –

Units in timber construction: 90 of a total of 90 WE, completion: 2000

NL - Amersfoort: 90 residential units as semi-detached and terraced houses. System construction with prefabricated elements. Use of ecological materials at low cost. Planning: Joachim Eble Architektur, Tübingen, project developer: Baufonds Woningbouw. Completion: 2000



Show more >>

– – – – – – – – – – – – – – – – – –

Units in timber construction: 88 of a total of 1733 units, completion: 2016

21109 Hamburg-Wilhelmsburg: The International Building Exhibition IBA Hamburg is one of the largest urban development projects in Europe. To date, 70 projects have been realised as part of IBA Hamburg. In 2013, IBA Hamburg had a total of 1,733 apartments under construction or completed, 516 of which were modernizations. Added to this are over 100,000 square metres of commercial space, eight educational facilities, two senior citizens' residential homes, three daycare centres, four sports facilities, a commercial courtyard, a centre for artists and creative people, the extension of the Aßmann Canal and over 70 hectares of green space.



Show more >>

– – – – – – – – – – – – – – – – – –

Units in timber construction: 87 of a total of 457 units, completion: 1996

13086 Berlin: The complex was taken over again by GeWoSüd after reunification, fundamentally renovated and extended by 87 apartments by adding attic storeys. These were planned by the Berlin architect Carlos Zwick. In total, the estate consists of 457 apartments. Completion of the extension: 1996



Show more >>

– – – – – – – – – – – – – – – – – –

Units in timber construction: 84 of a total of 293 residential units, completion: 2002

12249 Berlin-Lankwitz: Apartment buildings. Elevation and redensification. Baufrösche Kassel/Berlin. 148 flats existing, 84 flats with additional storeys and 61 flats with extensions. Reconstruction: 1995 to 1998. socially acceptable redevelopment, approx. 1,420 €/m² floor space; Berlin Environmental Prize 2001.



Show more >>

– – – – – – – – – – – – – – – – – –

Units in timber construction: 83 of a total of 83 residential units, completion: 2022

13127 Berlin-Pankow: On a 23,000 sqm site in Pankow-Französisch Buchholz, a housing estate with 83 residential units with a total living space of approx. 12,000 sqm plus a community house will be built. Mainly renewable and healthy building materials such as wood, loam and straw with a positive CO2 balance will be used. Composite materials will generally be avoided. In the centre of the settlement there is an orchard with a community house. The heat and electricity generation in the settlement is fossil-free. Completion (planned): 2022



Show more >>

– – – – – – – – – – – – – – – – – –

Units in timber construction: 75 of a total of 75 residential units, completion: 1999

23500 Lübeck-Moisling: New construction of 75 apartments as DHH (30x) and RHH (5x) in timber construction. A special feature was a high share of own work, which was credited instead of equity. Some of the houses were built as so-called "butterfly houses". The construction costs were less than 1000 Euro per sqm living space. Completion: 1999



Show more >>

– – – – – – – – – – – – – – – – – –

Units in timber construction: 66 of a total of 62 WE, completion: 1995

84478 Waldkraiburg: A housing estate with 62 apartments, 2 shops, 2 offices and an underground car park with 54 parking spaces, in the concept of a garden city. Completion: 1994/95



Show more >>

– – – – – – – – – – – – – – – – – –

Units in timber construction: 60 of a total of 60 residential units, completion: 2018

74076 Heilbronn: The architects Kaden & Lager from Berlin are building 60 rental apartments in Heilbronn on the J1 site on behalf of Stadtsiedlung Heilbronn, a ten-storey timber hybrid house.



Show more >>

– – – – – – – – – – – – – – – – – –

Units in timber construction: 59 of a total of 59 residential units, completion: 2006


79100 Freiburg-Vauban59 UNITS. Architecture: Rolf Disch; plus energy houses with 81 to 210 m2 and variable floor plan design; cost savings during construction due to pre-assembly of building services systems and wooden elements; south-facing orientation; main façade glazing total k-value o.5; CHP for energy supply; Expo 2000 project. Completion: 2006



Show more >>

– – – – – – – – – – – – – – – – – –

Units in timber construction: 52 of a total of 180 residential units, completion: 2017

85276 Pfaffenhofen: On over 91,000 m2 approx. 250 residential units and commercial areas are being built. Condominiums, semi-detached and terraced houses, as well as single-family houses were built. Slightly more than 50 residential units and the daycare center were built in timber construction. There was also the possibility of acquiring plots of land and building on them yourself. Completion: 2017



Show more >>

– – – – – – – – – – – – – – – – – –

Units in timber construction: 52 of a total of 52 residential units, completion: 2023

20457 Hamburg Baakenhafen: the eight-storey townhouse in Hamburg's Hafencity will be realised with 52 apartments as an ecological-social whole organism for approx. 180 residents. The consistent ecological orientation of the building concept ensures a low ecological footprint over the entire life cycle: solid wood construction (board stacks), solar power systems on the façade and roof, water and biomass circulation systems with grey water recycling and terra preta production, intensive façade greening and the greenhouse for growing vegetables on the roof. The design was awarded first prize in the we-house Baakenhafen realisation competition. Completion: 2023



Show more >>

– – – – – – – – – – – – – – – – – –

Units in timber construction: 42 of a total of 42 WE, completion: 1992

78404 Constance: Architecture: Schaudt. 102 student rooms and common rooms in 17 semi-detached houses (approx. 42 units). Timber construction: post and beam construction. Client: Constance Student Union. Completion: 1992



Show more >>

– – – – – – – – – – – – – – – – – –

Units in timber construction: 40 of a total of 34 WE, completion: 2000

72072 Tübingen-French Quarter: Residential and commercial space: 3,186 m². 34 residential units in two to three-storey maisonettes and 6 commercial units. Joachim Eble architecture. Arcade access to the upper apartments. Apartment partition ceilings in board-stack concrete composite construction; toxically harmless building materials. Water play area in the residential courtyard. Total construction costs (gross): 4,650,000 euros, land costs: 550,000 euros. No basement. Completion date: 2000



Show more >>

– – – – – – – – – – – – – – – – – –

Units in timber construction: 40 of a total of 40 WE, completion: 2003

53117 Bonn-Auerberg: 40 rental detached houses organized in two courtyards. Solid construction with facades in timber construction, ceiling above ground floor in timber construction. For ecological reasons as well as for longer durability of the roof structure, the 'warm roof' (the so-called 'unventilated roof') was extensively greened. Completion: 2003



Show more >>

– – – – – – – – – – – – – – – – – –

Units in timber construction: 39 of a total of 39 WE, completion: 1991

94336 Windberg: 106 beds in 39 single, double and four-bed rooms, also 10 common rooms; wheelchair accessible. Solar architecture with TWD thermal insulation by Thomas Herzog. Completion: 1991



Show more >>

– – – – – – – – – – – – – – – – – –

Units in timber construction: 38 of a total of 38 WE, completion: 1984

NL - Rotterdam: the cube or tree house housing estate with 38 apartments was designed by architect Piet Blom and has become an architectural classic. The floor area without trunk is approximately 100 m², a cube has an edge length of 7.5 meters. The outer walls of the apartments were built using a wooden skeleton construction made of pine wood, the supporting structure and the floor slabs are made of in-situ concrete. Completion: 1984



Show more >>

– – – – – – – – – – – – – – – – – –

Units in timber construction: 36 of a total of 36 WE, completion: 1998

23569 Lübeck-Kücknitz: 36 social housing units in 3 buildings in low-energy and timber construction with a total living space of 2,213 m². Pilot project as part of the "Resource-saving construction" programme funded by the state of Schleswig-Holstein. The main premise in the implementation of this pilot project was the synthesis of healthy living, energy and cost-saving construction with child and family-friendly floor plans. Completion: 1998



Show more >>

– – – – – – – – – – – – – – – – – –

Units in timber construction: 32 of a total of 32 WE, completion: 1996

72070 Tübingen: Architecture: Peter Hübner (plus+, Neckartenzlingen), "cube settlement" with village character, "village square" as centre; each apartment with own entrance



Show more >>

– – – – – – – – – – – – – – – – – –

Units in timber construction: 30 of a total of 30 WE, completion: 1998

44532 Lünen-Brambauer: a project of the IBA Emscher Park, architect: Peter Hübner, 30 dwelling units, occupation 1998



Show more >>

– – – – – – – – – – – – – – – – – –

Units in timber construction: 30 of a total of 36 WE, completion: 1993

34128 Kassel: Ecological settlement "Frasenweg", Hegger, Hegger-Luhnen, Prof. Gernot Minke, Kassel, 36 dwelling units, GFZ 0.7, loam and timber frame construction, consistent use of recyclable and energy-saving building materials, green roofs, mound houses, rainwater harvesting, conservatories



Show more >>

– – – – – – – – – – – – – – – – – –

Units in timber construction: 28 of a total of 28 WE, completion: 1999

96049 Bamberg: Densified, car-free wooden housing estate, 28 semi-detached and triplex houses of various sizes, completion: 2000



Show more >>

– – – – – – – – – – – – – – – – – –

Units in timber construction: 28 of a total of 28 residential units, completion: 2012

21109 Hamburg-Wilhelmsburg: In two identical, five-storey buildings with staggered floors, 28 apartments were built on Kurt-Emmerich-Platz on sloping terrain as part of the entrance complex at Inselpark. Completion: 2013



Show more >>

– – – – – – – – – – – – – – – – – –

Units in timber construction: 27 of a total of 27 WE, completion: 1997

82140 Olching: Project of the Bavarian model project "Living in timber construction", two-storey complex with 27 apartments. Compact construction, which - despite the relatively dense arrangement of the buildings to each other - allows well usable private garden areas for the residents. Completion: 1997(?)



Show more >>

– – – – – – – – – – – – – – – – – –

Units in timber construction: 27 of a total of 27 WE, completion: 1989

94036 Passau: Apartment house 27 flats, car-free settlement, occupation 1988



Show more >>

– – – – – – – – – – – – – – – – – –

Units in timber construction: 26 of a total of 26 WE, completion: 1999

23881 MöllnIn the Doktorhof area of Mölln, 26 low-energy houses in timber frame construction with plots of approx. 230 - 410 sqm have been built on a construction area of approx. 8,000 sqm. The aim was to save costs and space with the help of the "Quadro-Haus" concept. The housing estate was built with the support of the state subsidy programme "resource-saving building". Completion: ~1999



Show more >>

– – – – – – – – – – – – – – – – – –

Units in timber construction: 24 of a total of 24 WE, completion: 1999

79111 Freiburg-Rieselfeld (project no. 3): 24 dwelling units, board stack concrete composite system pilot project; Ing. Julius Natterer (Lausanne), Joachim Eble Architektur (Tübingen), social housing, completion: 1999



Show more >>

– – – – – – – – – – – – – – – – – –

Units in timber construction: 24 of a total of 24 WE, completion: 1997

23617 Stockelsdorf: 24 apartments in 13 terraced houses, two semi-detached houses, 1 x detached house (and ... ?). Timber frame construction with solid infill (brick) in the south facade and highly insulated infill (cellulose) in the north facades. Conservatories, combined heat and power unit, rainwater harvesting, PVC-free construction, healthy living materials and paints. Architectural partnership Rolf Zeschke (Bad Schwartau) & Uwe Witaszek. Completion: ~1997



Show more >>

– – – – – – – – – – – – – – – – – –

Units in timber construction: 22 of a total of 22 WE, completion: 1994

97486 Altershausen: Architecture: Valier (Bamberg), 22 WE



Show more >>

– – – – – – – – – – – – – – – – – –

Units in timber construction: 21 of a total of 21 WE, completion: 1992

24113 Kiel-Hassee: Werkgemeinschaft für Architektur und Städtebau (Heidrun Buhse, H.Schulze, a.o.), 21 dwelling units, reed sewage treatment plant, compost toilets, BHKW with local heating network, planning by architects, cooperative, participation, community house, kindergarten, architectural office, organic building form. Completion: 1992



Show more >>

– – – – – – – – – – – – – – – – – –

Units in wooden construction: 20 of a total of 20 WE, completion: 1980

79249 Merzhausen: 20 units, architecture: Rolf Disch. Flexible, "organic" floor plans, social concept, family-friendly residential courtyard typologies, cost-effective, completion: 1980.



Show more >>

– – – – – – – – – – – – – – – – – –

Units in timber construction: 19 of a total of 19 residential units, completion: 2013

42279 Wuppertal: The exhibition with 19 show houses in the "Efficiency House Plus" building standard on the 18,000 square meter site is a model project of the prefabricated construction industry for the development of energy-efficient settlements, sponsored by the BBSR. All model houses are networked with each other and have a central storage battery so that energy can be generated, stored and distributed collectively. Completion: 2013



Show more >>

– – – – – – – – – – – – – – – – – –

units in wooden construction: 18 of a total of 18 WE, completion: 1985

79098 Freiburg: 18 WE. Rolf Disch/G. Kamps, "social housing", completion: 1985



Show more >>

– – – – – – – – – – – – – – – – – –

units in wooden construction: 18 of a total of 18 WE, completion: 1990

53474 Bad Neuenahr-Ahrweiler: Architekturwerkstatt Schmidt, Ökol. Building materials, water concept, own work, 9 dwelling units, construction period: 1986 - 90



Show more >>

– – – – – – – – – – – – – – – – – –

Units in timber construction: 18 of a total of 61 WE, completion: 1997

90443 Nuremberg: Planning: Joachim Eble Architecture. Developer: Karlsruher Lebensversicherung AG. Exceptional colour design. "Urban oasis" in an intensively urbanized and sealed urban district. Natural air conditioning with water concept (Ramboll Studio Dreiseitl). Offices and commercial on the lower floors. One storey residential building and maisonette apartments on the ground floor with a total of 61 units. Partly in board stack construction, high building biology standard. Completion: 1997



Show more >>

– – – – – – – – – – – – – – – – – –

Units in timber construction: 17 of a total of 17 WE, completion: 1999

24113 Kiel: Follow-up project of the "Moorwiesensiedlung". Residential project with 17 building parties in 7 houses in low-energy standard and in consideration of ecological building principles. Occupation: 1999



Show more >>

– – – – – – – – – – – – – – – – – –

Units in wooden construction: 16 of a total of 16 WE, completion: 1986

74254 Offenau: Residential courtyards according to the concept of Fritz Matzinger Austria; 2 x 8 dwelling units around two residential courtyards (31 adults/ 30 children), 200 m² residential courtyard with completely opening roof, common rooms: play corner, playground, common winter garden, bicycle storage rooms, visitors' room, sauna, common workshop; naturopathic doctor's practice; architect's office; accounting service; occupation: 1986. Karl Kübel Prize 1996



Show more >>

– – – – – – – – – – – – – – – – – –

Units in timber construction: 16 of a total of 7 WE, completion: 2013

10405 Berlin Prenzlauer Berg: Family, education and health centre. Usable area: 3,295 sqm (including basement), living area: 2,350 sqm. 7 WEs, other uses: Student housing, therapy and medical practices, painting studio, office space, family centre, restaurant, two event areas and KiTa. Construction costs: 6.5 million euros, architecture: Kaden Klingbeil Architekten. Client: Foundation for Christian Education, Values and Way of Life. Year of construction: 2013



Show more >>

– – – – – – – – – – – – – – – – – –

Units in wooden construction: 15 of a total of 15 WE, completion: 1986

79098 Freiburg: "Lindenmatte/ Tränkematte" residential development, 15 units. Freiburg's first building group. Occupation: 1986. Plot in leasehold. Architect: Rainer Probst.



Show more >>

– – – – – – – – – – – – – – – – – –

Units in wooden construction: 14 of a total of 14 WE, completion: 1989

50827 Cologne-Blumenberg: Architect: Reimund Stewen, with passive solar use, natural building techniques (timber frame construction with 20% clay and 80% electricity infill), economical use of land, social diversity and cost savings through communal building, use of ecological building services, waste collection, recycling, installation of private gardens. Completion: 1989



Show more >>

– – – – – – – – – – – – – – – – – –

Units in timber construction: 11 of a total of 11 WE, completion: 2005

53343 Wachtberg-Niederbachem: 11 houses with a living area between 130 and 170 sqm in timber and passive house construction. Architecture: Kay Künzel. Completion: 2004/2005



Show more >>

– – – – – – – – – – – – – – – – – –

units in wooden construction: 10 of a total of 9 WE, completion: 1987

52134 Herzogenrath-Kohlscheid: Architecture: Birgit Siebenmorgen, one of the first "eco" housing estates in Germany, on average 150 m² living space, grass roofs, timber frame construction, sand-lime brick firewalls as bulkheads



Show more >>

– – – – – – – – – – – – – – – – – –

Units in timber construction: 10 of a total of 10 residential units, completion: 2014

72074 Tübingen-Lustnau: Naturally ventilated KfW Efficiency House 55 in timber construction in the new Old Weaving Mill" Quarter, Tübingen. 9 apartments and 1 commercial unit on the ground floor. Architecture: Joachim Eble Architektur. Local heat supply from biogas plant. Completion: 2014



Show more >>

– – – – – – – – – – – – – – – – – –

Units in timber construction: 10 of a total of 19 WE, completion: 2001

56077 Koblenz-Asterstein: 19 units, eco-settlement in passive house and timber construction. Occupation: 2001



Show more >>

– – – – – – – – – – – – – – – – – –

Units in timber construction: 9 of a total of 9 WE, completion: 2011

83043 Bad Aibling: The "H8" building is the first eight-story wooden high-rise in Germany. It was built in 2011 in the Upper Bavarian town of Bad Aibling. Together with the building E3 in Berlin, it is currently one of the tallest wooden buildings in Germany. 9 WEs and offices. Usable area: 803 m2, Architect: Architekturbüro Schankula. Client: B&O Wohnungswirtschaft, the building is located in a zero-energy quarter, completion: 2011



Show more >>

– – – – – – – – – – – – – – – – – –

Units in wooden construction: 9 of a total of 9 WE, completion: 1998

64297 Darmstadt-Eberstadt: 9 units, Ökumenische Wohnhilfe Darmstadt, planning: pfeifer. kuhn. architekten (Freiburg), completion: 1998



Show more >>

– – – – – – – – – – – – – – – – – –

units in wooden construction: 9 of a total of 9 WE, completion: 1993

78166 Donaueschingen: ArchiNova, Bönnigheim 9 units, completion: 1993



Show more >>

– – – – – – – – – – – – – – – – – –

units in wooden construction: 9 of a total of 8 WE, completion: 1985

52134 Herzogenrath-Kohlscheid: at the same time as the building biology settlement "Sheep's Broth" in Tübingen, these two settlements are considered the first ecological settlements in Germany. Haus Heydenhof" is located in the direct vicinity of the "Old wind art". Completion: 1985



Show more >>

– – – – – – – – – – – – – – – – – –

Units in timber construction: 8 of a total of 9 units, completion: 2018

51399 Burscheid: 7 out of 9 houses are realized in ecological timber construction so far. Architecture: Gabor Schneider (son of architect Prof. Schneider-Wessling). BDA recognition 2010



Show more >>

– – – – – – – – – – – – – – – – – –

Units in timber construction: 8 of a total of 8 WE, completion: 2008

10407 Berlin-Prenzlauer Berg: 8 flats, living space: 987 m², first 7-storey wooden building in Germany, architecture: Kaden Klingbeil Architekten, clients: e3 Bau GbR, built: 2008



Show more >>

– – – – – – – – – – – – – – – – – –

units in wooden construction: 8 of a total of 8 WE, completion: 1994

79112 Freiburg-Munzingen: Solar garden, 8 units. Rolf Disch (Freiburg), Year of construction: 1993-1994



Show more >>

– – – – – – – – – – – – – – – – – –

Units in timber construction: 8 of a total of 8 WE, completion: 2003

78464 Constance: Architekturbüro Wamsler, Baugruppe Tannenhof Süd GbR, passive houses with central pellet heating and community room. 8 Clienten, 1,184 m2, Completion: 2002-2003



Show more >>

– – – – – – – – – – – – – – – – – –

Units in timber construction: 7 of a total of 7 WE, completion: 2002

74858 Aglasterhausen: Group of multi-family houses in timber frame construction. 3-liter house, 7 WE, year of construction: 2001/2002



Show more >>

– – – – – – – – – – – – – – – – – –

Units in wooden construction: 7 of a total of 7 WE, completion: 1992

23611 Bad Schwartau: sSeven terraced houses in timber frame construction with communal house and an office unit.Ecological and building biology materials, rainwater utilisation and combined heat and power plant. Completion: 1992



Show more >>

– – – – – – – – – – – – – – – – – –

units in wooden construction: 6 of a total of 6 WE, completion: 1995

88299 Leutkirch: Architecture: Lichtblick-COOP Arnold Dransfeld, 6 individual houses, thermal insulation made of Kali water glass compressed wood chips, wood chip individual stoves, solar collectors, prefabricated wooden panel construction, 950 Euro/sqm living space (incl. land) Occupation: 1995



Show more >>

– – – – – – – – – – – – – – – – – –

units in wooden construction: 6 of a total of 6 WE, completion: 1993

78464 Constance-Jungerhalde: Architecture: Schaudt Architekten. Client: Wobak Konstanz. Skeleton construction. Completion: 1993. Award: German Building Award 1995



Show more >>

– – – – – – – – – – – – – – – – – –

units in wooden construction: 6 of a total of 6 WE, completion: 1994

23774 Heiligenhafen:the 6 low-energy houses are around 50% below the average value of subsidised low-energy houses in Schleswig-Holstein at the time in terms of heating energy consumption values. The construction costs were between 875 and 1,600 euros per m² of living space. Completion: 1994



Show more >>

– – – – – – – – – – – – – – – – – –

Units in wooden construction: 5 of a total of 5 WE, completion: 1993

78166 Donaueschingen: Wooden houses: U. Weber (Tuttlingen) 5 terraced houses. Completion: 1993



Show more >>

– – – – – – – – – – – – – – – – – –

Units in timber construction: 5 of a total of 5 WE, completion: 2015

51545 Waldbröhl: the wooden house settlement on the Panarbora site has five tree houses, which are located at a height of up to seven metres. The tree-top apartments offer overnight accommodation with 6, 4, or 2 single beds. Overnight stays can be booked through the German Youth Hostel Association. Completion: 2015



Show more >>

– – – – – – – – – – – – – – – – – –

units in wooden construction: 4 of a total of 4 WE, completion: 1995

72138 Kirchintellinsfurth: Architecture: Tree house - Architectural office for ecological building, living environment planning, research



Show more >>

– – – – – – – – – – – – – – – – – –

Units in wooden construction: 4 of a total of 1 WE, completion: 1992

88662 Überlingen: Architecture: Imre Makovetch (Hungary), health food shop, wholefood restaurant and hotel, completion: 1992



Show more >>

– – – – – – – – – – – – – – – – – –

Units in wooden construction: 3 of a total of 3 WE, completion: 1998

68199 Mannheim: Small housing estate with three Domespace houses. Completion: approx. 1998



Show more >>

– – – – – – – – – – – – – – – – – –

units in wooden construction: 2 of a total of 1 WE, completion: 1994

79100 Freiburg: the house turns to the sun and produces more solar energy than it consumes on average over the year. The house of the architect Rolf Disch, a pioneer of solar architecture, is probably one of the first and best-known plus-energy houses in the world. The Heliotrope is one of the few residential buildings in Europe to have a building-integrated biaxial tracking PV system. Completion: 1994



Show more >>

– – – – – – – – – – – – – – – – – –

Units in wooden construction: 1 of a total of 1 WE, completion: 1992

70439 Stuttgart-Stammheim: Youth house in timber construction with planning participation of the young people. Architecture: Peter Hübner. Completion: 1991



Show more >>

– – – – – – – – – – – – – – – – – –

Units in timber construction: 0 of a total of 0 WE, completion: 1999

44649 Herne: This is not a housing estate, but the concept could equally be applied to housing. The Naturhuset apartment house by Bengt Warne in Stockholm was one of the first pioneering buildings to implement the house-in-house principle with a shell of glass. Also the Student dormitory ESA in Kaiserslautern is built like this. The project in Herne, however, is the most spectacular of its kind in this form.
The building, designed in partnership by the German architectural firm HHS Planer & Architekten AG and the French architectural firm Jourda & Perraudin (Francoise Helene Jourda and Gilles Perraudin), is enclosed in a glass climate shell that creates a Mediterranean climate similar to that in Nice. This is on average 5 °C warmer than the outside temperature. Water features, earth channels and large gates prevent overheating in summer. The solar system in the roof, was the largest building-integrated system of its kind at the time. The supports inside are made of 56 spruce trunks. Completion: 1999



Show more >>

– – – – – – – – – – – – – – – – – –

Units in timber construction: 0 of a total of 90 WE, completion: 0001

53119 Bonn-Tannenbusch: Model settlement for ecological building and regenerative energies; planning: Joachim Eble Architektur, developer: ArchyNova, 90 units, cost-effective. The planning was not realized.



Show more >>

– – – – – – – – – – – – – – – – – –